How Does Reflexology Works?
Reflexology is a modality that stimulates points of the feet and flush out the buildup of toxins, tension, and fluid. When the therapist uses compression on the reflex points, it breaks down crystalline deposits thereby increasing the activity of the circulatory, lymph, and nervous systems. The nerves may correspond to reflex points that send information to the brain which stimulate the organs or body parts indicated on the foot.
Anything that allows access up to the knees such as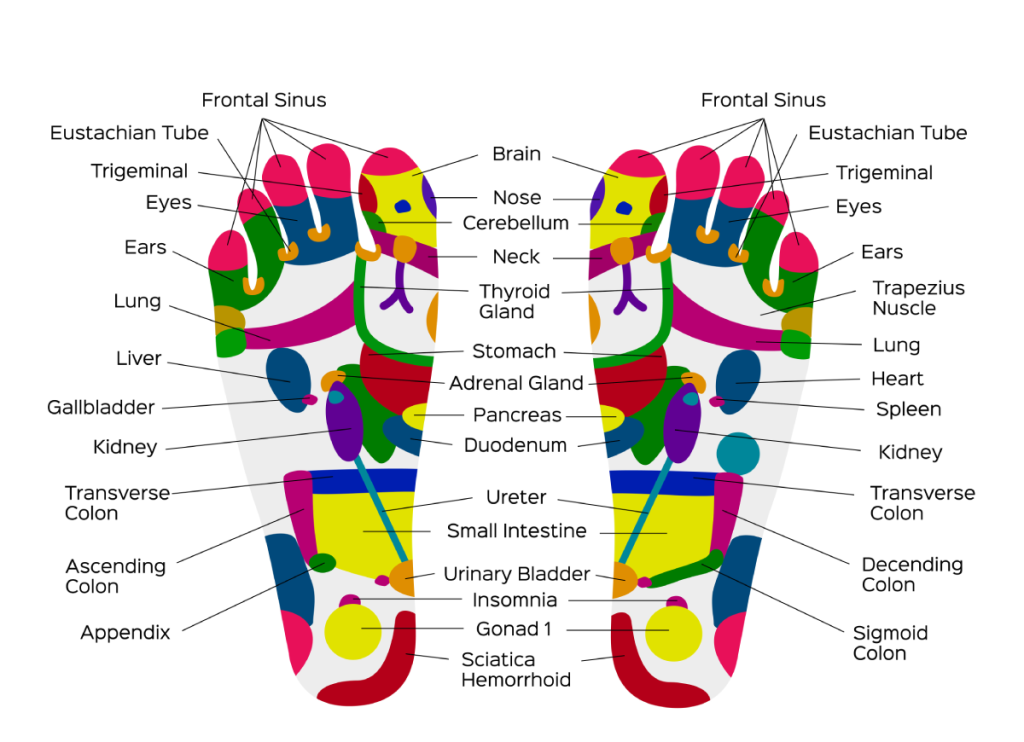 Possible benefits include deep relaxation, sinus and lung decongestion, relief of symptoms associated with PMS, reduction of muscular tension in various parts of the body, reduction of swelling in the feet and lower limbs, constipation relief, and improvement in digestive system function. Clients often feel more relaxed than they would have been receiving a full body massage!
Some benefits can be felt instantaneously, while others may take up to a couple of days after treatment to occur. 
Energy Alignment Reflexology - (30 Min)
Unlock the healing potential of vital areas throughout the body by addressing specific key points in your hands or feet! This luxurious treatment includes hot towel wraps, an invigorating scrub with a Honey Heel Glaze mask to lock in moisture and smooth the skin.
Compression to the flex points is then applied to aid in relaxation and improve circulation.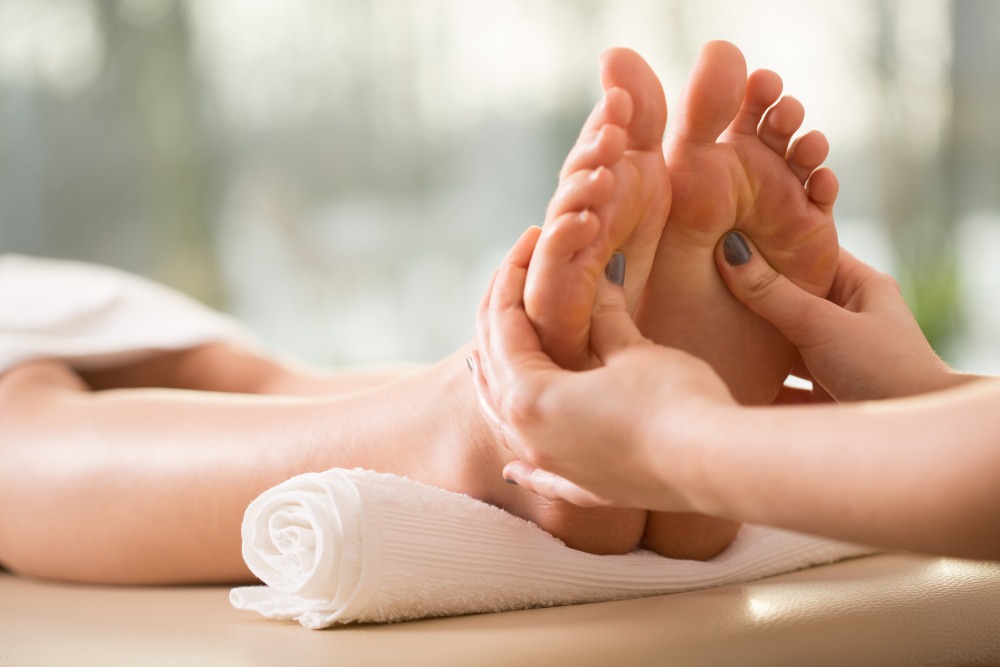 Energy Alignment Reflexology - (60 Min)
Enjoy this stress free relaxation treatment with a loved one or have just YOU TIME! Because you deserve it. We begin with a décolleté, neck and shoulder massage, next is hand and arm massage with pressure point massage for the hands along with a scrub/mask treatment.
We will end with lower leg and foot massage with pressure point massage for the feet and scrub/mask treatment. Why wait???
(Add-on Only)
Not a standalone treatment enhancement ONLY
Your hands or feet will love you for this! This express treatment will aid in relaxation and improve circulation when applying compression to the flex points of the area that you chose.
Enjoy this treatment when added-on to your favorite massage, facial, manicure or pedicure treatment.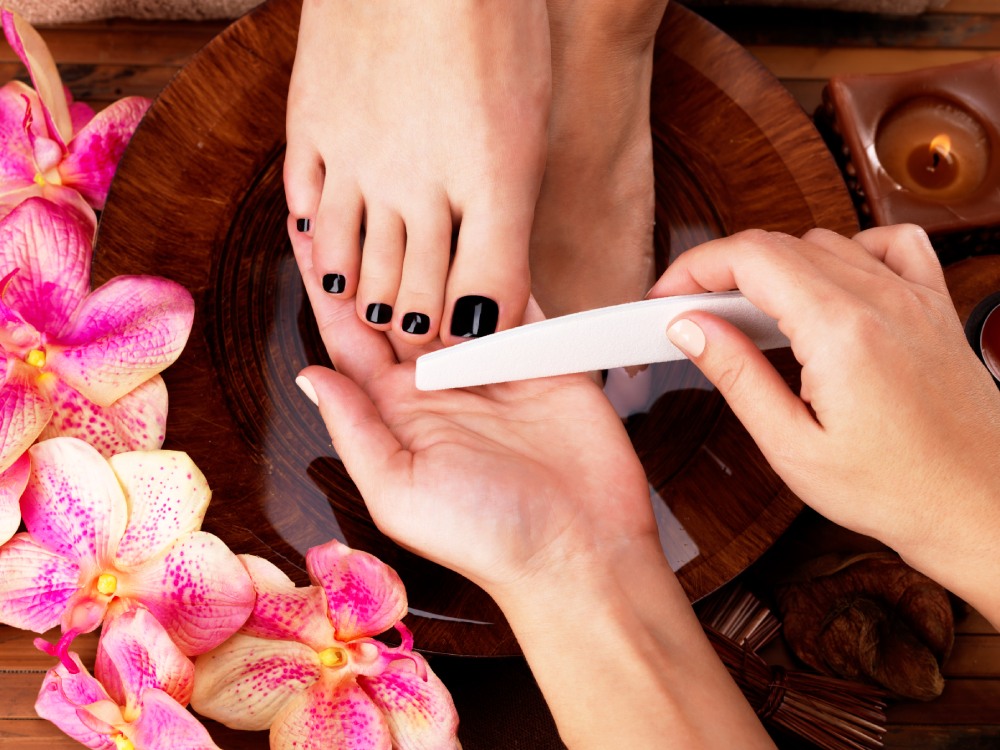 Reflexology Pedicure Treatment (75 min)
This treatment will unlock the healing potential of vital areas throughout the body by using pressure point massage techniques on the feet. The therapist will begin by detailing the nails, softening, and pushing back the cuticles, exfoliating, and filing the feet to soften calluses.
A mask is applied with hot towels and pressure point massage is performed while hydrating the feet. Polish or buffing to a shine concludes the treatment.
Sun Mountain Escape Body Treatment - (90 Min)
This heavenly escape will have feeling decompressed in no time.
Enjoy a relaxing back treatment, mini facial treatment, neck and shoulder work, reflexology for hands & feet and hot stones throughout the treatment to help sooth away any aches and pains you may have.