Your Path to Renewal Awaits:
Welcome to Sun Mountain Spa!
Allow yourself the gift of serenity amid the vibrant energy of the Dells at Sun Mountain Spa. We have carefully crafted exclusive spa deals to provide the perfect opportunity for you to renew and recharge in tranquility. Don't miss out on these special offers – explore them now and reserve your revitalizing spa experience today! We invite you to unwind in our luxurious spa and experience the rejuvenating touch that only Sun Mountain Spa can offer.
Irresistible Deals to Enhance
Your Experience
Taking care of yourself is priceless, but we also understand the importance of financial peace of mind. Thus, we're excited to offer you exclusive spa deals at Sun Mountain Spa! These offers are designed to elevate your experience without stretching your budget so you can get the rejuvenating self-care you deserve.  
SPA10: Book 2 or More Services for the Same Day and Get 10% Off!
Experience the magic of a double dose of relaxation with our special discount code, SPA10. When you book two or more services for the same day, you'll receive 10% off. Indulge in a tranquil massage followed by a rejuvenating facial, or treat yourself to a soothing body wrap and a blissful mani-pedi. The choice is yours, and the savings are irresistible. It's time to double up on luxury and ease your worries.
SPAGLOW: Add a Touch of Radiance with a Free 20-Minute Red Light Therapy Session!
Experience the transformative power of our innovative red light therapy. Book any service for $100 or more, and enjoy a complimentary 20-minute session to enhance your spa experience. Let the warm light rejuvenate your skin, promote cellular renewal, and give you a natural, luminous glow. Embrace your inner radiance and let your beauty shine from within. With our SPAGLOW deal, your journey to vibrant skin begins here.
SPAHEAT: Warm up Your Day with a Free Infrared Sauna and Salt Cabin Treatment!
Warm up your day and experience the therapeutic benefits of our infrared sauna with our SPAHEAT deal. When you book any service for $100 or more, receive a complimentary 30- minutes Infrared sauna treatment. Feel the soothing warmth penetrate your body, releasing tension, detoxifying your skin, and rejuvenating your senses. Treat yourself to an experience that warms your soul and leaves you feeling completely rejuvenated.
Add the corresponding discount code to the notes section when booking your appointment to receive these exclusive offers. Our friendly staff will apply your spa deal so you can fully embrace the rejuvenation waiting for you.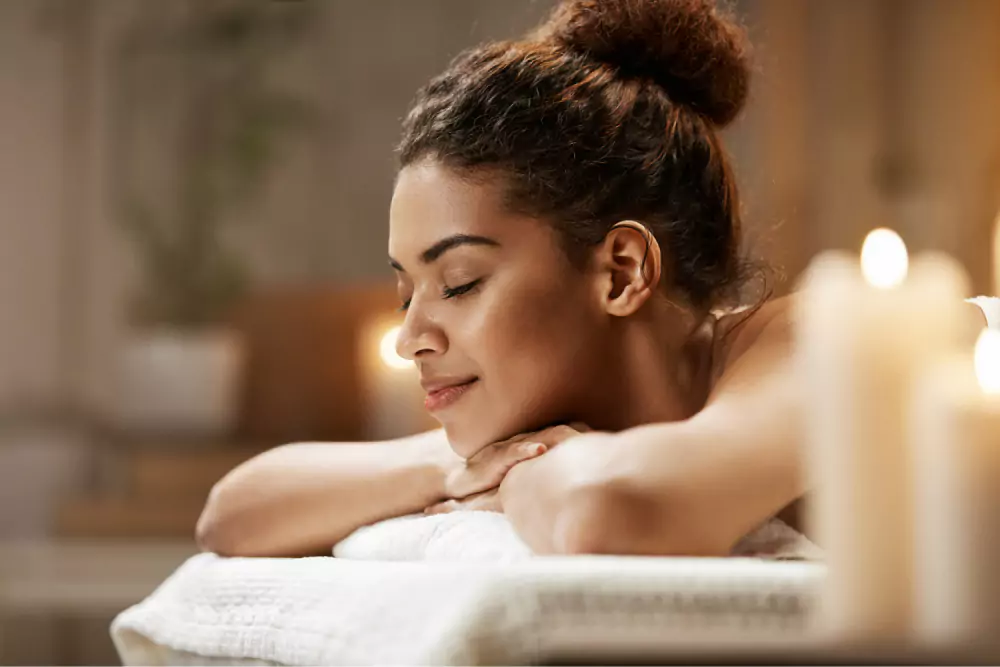 Please note that our exclusive spa deal is limited to one deal per guest. This offer cannot be combined with any other discounts, promotions, or special offers. We strive to provide exceptional service and quality treatments to all our guests, and this exclusive deal is designed to enhance your spa experience. Thank you for choosing us, and we look forward to pampering you at our spa.